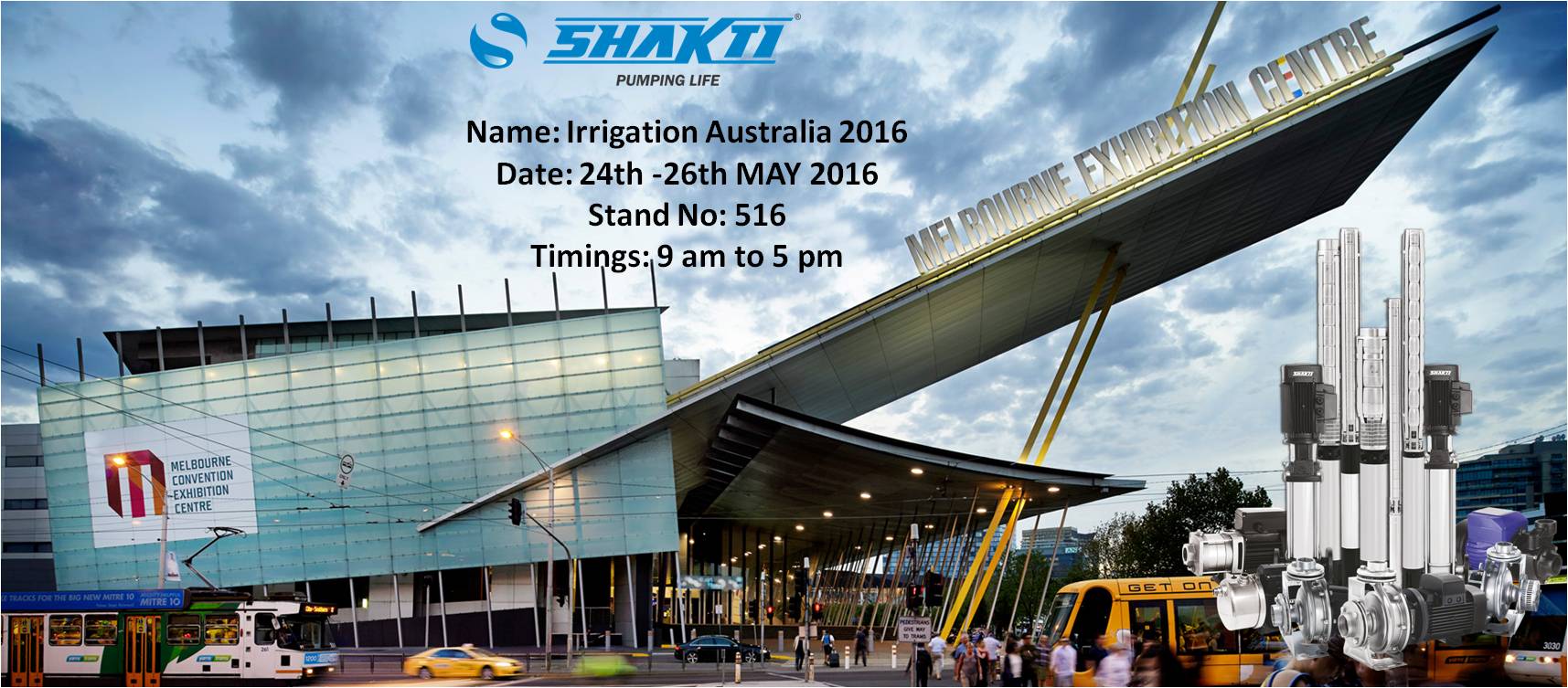 It is an honour for us to have a privilege to invite you at Irrigation Australia 2016. Join Shakti Pumps at biggest Irrigation event of the year in Australia at the Melbourne Convention Center.?
The exhibition will be held on 24th -26th MAY 2016.
The timings for the exhibition are from 9:00 in the morning till 5:00 in the evening.
We will be pleased to see your presence in the exhibition.